It's a pretty awesome day when you find out that $1.5 Million dollars in matching gifts have been pledged to local Lowcountry charities!
And when you do the math…matching means double your gift…so basically $3 Million dollars could be poured into our community this Tuesday!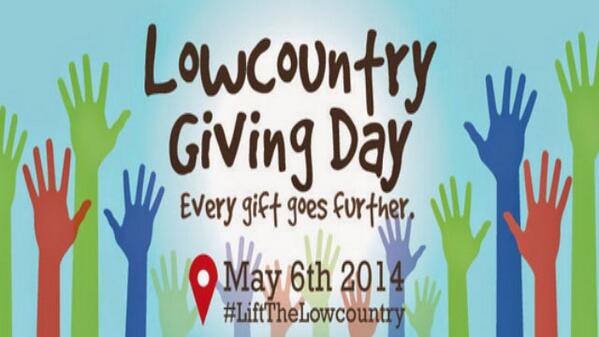 This Tuesday, May 6, Coastal Community Foundation is taking part in #givelocalamerica #lowcountrygivingday for a 24 hour online fundraising campaign. There are almost 100 local non-profits that will benefit from this fundraising effort. In order for your donation to be matched, it must be made directly at Lift The Lowcountry.
So get ready to make a donation this Tuesday, May 6 to the charities that touch your heart.